Regular price
$269.00 CAD
Regular price
$399.99 CAD
Sale price
$269.00 CAD
Unit price
per
Sale
Sold out
Fitment Notes: Classic, Crew Cab
Share
View full details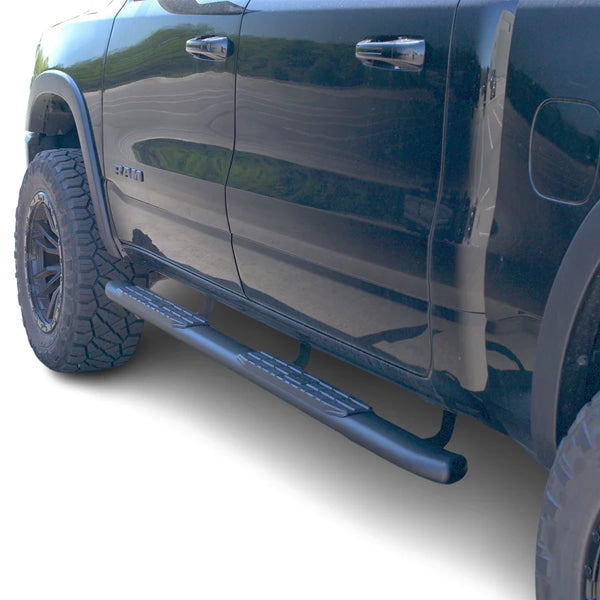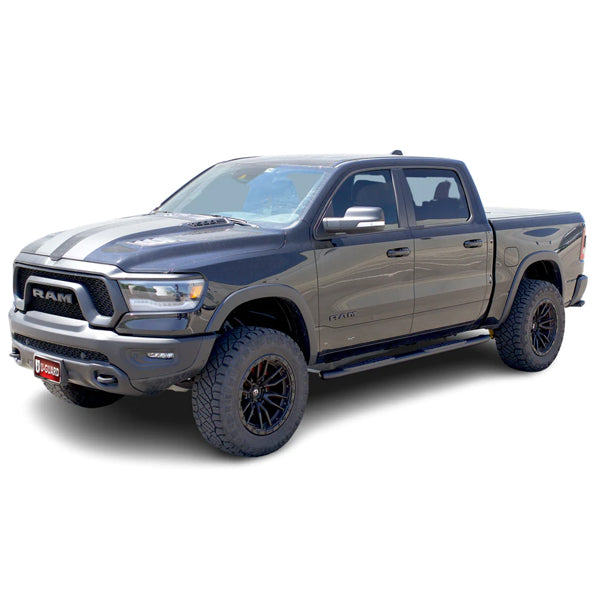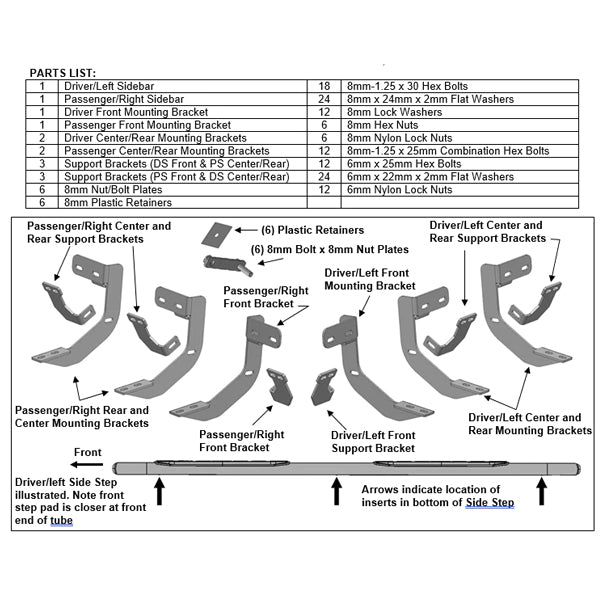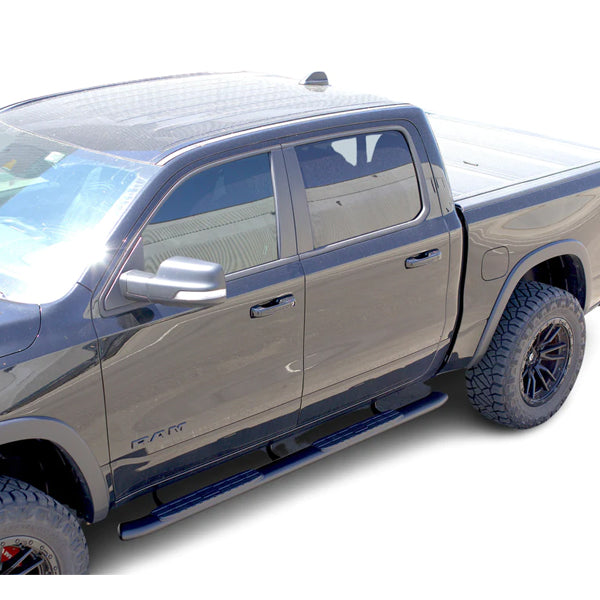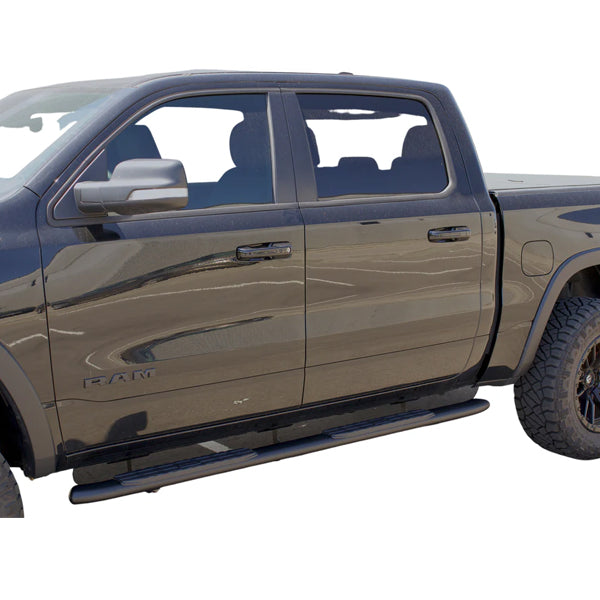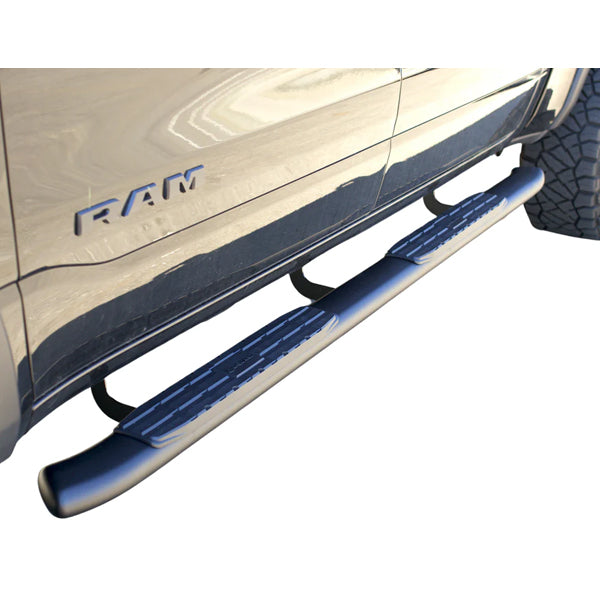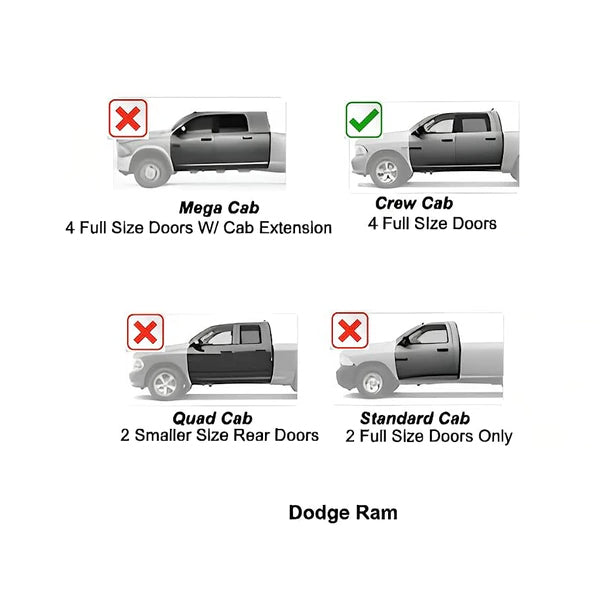 U-Guard 4.25 Satin Black Side Step Bars
The U-Guard 4.25-inch sidebars are crafted from durable steel, ensuring their strength and resistance to corrosion. This robust construction allows them to withstand the rigors of daily use and provide long-lasting durability, and they are designed to enhance the utility and aesthetics of your vehicle.
U-Guard 4.25 Satin Black Side Step Bars Features
Increased Accessibility
The U-Guard 4.25-inch width of the sidebar offers a wider stepping surface, providing easier access to your vehicle's cabin. Whether you have a truck, SUV, or van, this wider step allows for comfortable entry and exit, especially for passengers with larger or work boots.
Slip-Resistant Step Pads
The U-Guard 4.25-inch width of the sidebar is equipped with slip-resistant step pads. These pads offer enhanced traction, ensuring a secure foothold in various weather conditions, such as rain or snow, for safe entry and exit.
Easy Installation
It comes with a bolt-on design, which means it can be securely attached to the vehicle's frame or existing mounting points without the need for drilling or extensive modifications. The necessary mounting hardware and brackets are often included for convenience.
Versatility
The 4.25-inch sidebar is compatible with a wide range of vehicle makes and models, including trucks, SUVs, and vans. It is commonly available in different lengths to accommodate various vehicle configurations.
Maintenance
Keeping the 4-inch sidebar in good condition usually requires minimal maintenance. Periodic cleaning with mild soap and water is typically sufficient to remove dirt, dust, or road grime. Regular inspections for any loose bolts or signs of wear are also recommended to ensure optimal functionality.